< back to blog home
Northern Beaches Property Market - July 2021
Marty McDonald
- Friday, July 30, 2021
Throughout 2021 property prices across the country have been increasing despite a worldwide pandemic and repeated lockdowns! In July, Australian dwelling prices rose by a further 1.90% with an annual rate of growth rate of 13.5% YoY.
Sydney's Northern Beaches has seen some of the largest % increases in the country. If you drill down to individual suburbs such as Newport, Mona Vale and Avalon they have had property prices increase in value by around 30% for the year. More than other areas in Sydney and the national average.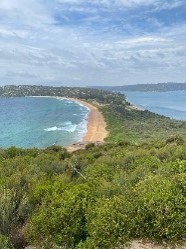 The Northern Beaches property market has rebounded from a slight dip in 2019. Since then, the market has been affected by a perfect storm with interest rates hitting all time lows and a surge in demand for properties but limited listings for sale. There are still plenty of local Northern Beaches buyers looking to invest or upgrade but they are also competing with buyers coming from out of the area lured by the amount of space and lifestyle aspects that the Northern Beaches has to offer. Who wouldn't want to live with fabulous beaches on one side and our wonderful National parks & bushlands on the other. Families are heading to Northern Beaches from the Eastern Suburbs, Inner West, Western Suburbs and North Shore areas for a lifestyle change without leaving the city. Expats returning from overseas is also a factor.
According to realestate.com.au property prices in the Northern Beaches have had the highest increase in NSW in 2021. Family homes are on decent sized blocks are extremely well sought after. Entry level for a family home seems to be around the $2.2M level currently.
If you're a first-time home buyer looking for a studio or 1 bedroom unit or apartment check if your eligible for the FHLDS (First Home Lenders Deposit Scheme), you may be able to get the government to 'guarantee' up to 15% of your loan which means you only need as little as 5% deposit. There is however a cap for the Northern Beaches area of approx. $800,000 so look to buy in areas like Dee Why, Brookvale, Fairlight, Forestville and North Narrabeen.
Whatever type of buyer you are, first home buyer, Investor or just wanting to upgrade contact our team and we can start your property journey on the right track and help you follow your dream to get you the lifestyle of the Northern Beaches.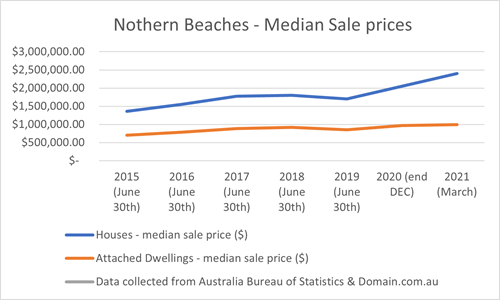 About the Author:
Marty McDonald is principal of mortgage broker "Mortgage Experts". Marty specialises in assisting active property investors with loan structuring advice and implementation as well as helping credit worthy borrowers with slightly outside the box income and employment situations. Find Marty on
Facebook
and
LinkedIn
.