95% Home Loans
95% home loans need a bit of extra care so we only offer our services for NSW & QLD residents where we have brokers on the ground ready to meet with  you.
95% home loans are loans where a lender lends 95% of the value of a property. There is much confusion with these higher LVR loans. This is mainly due to how the lenders treat the mortgage insurance or LMI for short. Will it be allowed to be added to the loan or not and if it is added to the loan what is the maximum end LVR they will allow. The other common problem people face is not allowing for the stamp duty and other buying costs in their calculations. These costs can not be added to the loan so you will need funds available at the time of application for these other costs as well as your contribution to the property. Typically you will need 10% or more of the purchase price to cover the deposit and costs and get into a property.
A 95% home loan is generally only available for the purchase of a property. Getting approved for a 95 percent home loan is not always easy but this is where an expert who specialises in higher LVR loans can help.
At Mortgage Experts we pride ourselves on our knowledge of the 95% home loan market and the lenders and mortgage insurers varied policies. If you are considering a 95 percent home loan we strongly suggest you get assistance from a broker who knows how to get these loans approved (not all brokers are experts in this type of lending).
Mortgage insurance is still the biggest hurdle when applying for a 95 percent home loan so make sure you talk to an expert in high LVR lending before you apply. One or two declined applications and you may be locked out of borrowing for a long time. NSW & QLD residents buying in NSW please "Enquire Online" about a 95% home loan here.
Which lender has the cheapest 95% loans?
We have access to a wide range of lenders who will still lend up to 95% of a property's value. It is not always easy to get 95 home loans approved however as lenders and mortgage insurers are quite conservative.
So who the cheapest lender is for 95 home loans? It really depends of your individual circumstances such as whether you have genuine savings, whether you are a first home buyer and the loan amount you require. Often mortgage insurance differences between lenders can be the major factor in determining which lender has the cheapest 95 home loan option for you.

At Mortgage Experts we can work out which lenders you qualify with, and then from there determine the cheapest option for your 95 home loan. Please go to our Enquire Online page if you want us to assess this for you.
So who qualifies for a these higher LVR loans?
To qualify for a 95 percent home loan, or 95/5 loan as they are sometimes called, a borrower will have to present a strong application in all areas (besides their deposit amount). This must not only meet the chosen lender's guidelines, but may also have to satisfy the lender's chosen mortgage insurers requirements. These insurance requirements are generally more stringent than the requirements of the actual lenders. That said we have access to a few lenders who can approve the lenders' mortgage insurance "in house" meaning those particular lenders' policies can override the mortgage insurers' policies.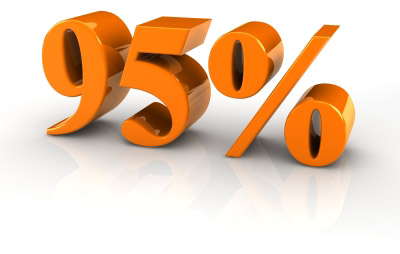 We have outlined the major points that lenders and the insurers consider when assessing applications.
Savings history: This is the most common factor that often stops a 95 home loan application from being approved. Most lenders will require you have saved at least 5% of the purchase price and can show a genuine savings history over the last 3 or 6 months

.
There are currently some alternative options available to borrowers especially those that are renting a home through a real estate agent and who have the required deposit available to them.

A deposit held for 3 or 6 months but not added to over that time may be considered genuine savings by some lenders, but not by others. Check out our genuine savings page for examples of what is and what isn't considered genuine savings or call us to discuss.

2. Spotless credit history: You must not have any adverse comments on your credit file to be granted a 95 home loan. No exceptions are allowed. You must also have had good conduct on any credit facilities such as credit cards and personal loans for at least the last 3 to 6 months. Having too many recent credit applications can also mean you are denied access to a 95% home loan.

3. Stable employment history: Generally lenders on 95 home loans will require that you are in full time employment for at least 12 months or that you have 6 months in your current job and have 2 years experience in your industry. There are some exceptions to this policy.

4. Readily saleable property: You will need to restrict you property searches to properties that are not considered "non-standard" by the lenders and insurers. Some of the common issues that arise with 95 home loans are with units that are less than 50m2 in size (possibly 40m2), properties in high rise buildings, and properties in "remote" locations. There are usually solutions to these hurdles but you must know which lenders will do what before applying. That's where Mortgage Experts can help.

5. A reasonable asset position (and for your age): The older you are the more net assets a lender will expect you to have accumulated. If you have more debts than liquid assets or excessive credit facilities you are unlikely to be approved.
Lenders mortgage insurance
How much is lenders mortgage insurance (LMI) on a 95% home loan?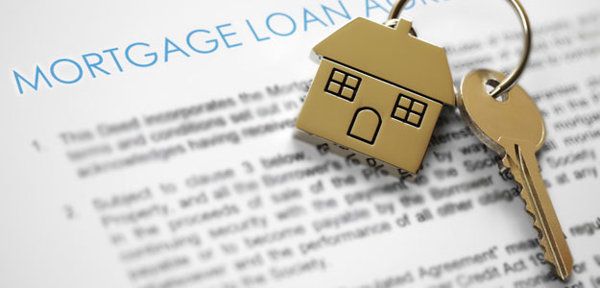 LMI for a 95% home loan is not cheap. Generally the insurance premium will range from between 2.00% to 4.50% of the loan amount.

The good news is there can be considerable savings to be had by choosing the right lender. Some lenders through their chosen insurers also offer LMI discounts for first home buyers and as of May 2015 there is a new LMI player in the market.

The bigger the loan amount required the bigger potential savings.......This is especially true for borrowers looking to borrow between $600,000 and $1,000,000. If that's you please call us as we may be able to save you up to $8,000 in LMI!
What are the maximum loan amounts allowable for 95% home loans?
Many lenders and their mortgage insurers have set maximum loan amounts for 95% home loans. While theoretically it is possible to borrow $1,000,000 at 95% LVR with a few lenders in practice this loan amount would be very difficult to get approved, the lenders logic being that if you could afford the repayments on a $1,000,000 home loan you should be able to also save a larger deposit! There can also be restrictions on the maximum allowable loan amounts for 95% home loans based on the location of the property being purchased. For metro areas a loan of around $800,000 (possibly a bit more) would be about the maximum allowable for a strong borrower while in a country area the maximum loan amount would be less. If you are considering a 95% home loan and you know the postcode for the suburb / town you want to buy in we can quickly determine what is likely to be acceptable with a range of lenders.
Are interest rates higher for 95% home loans?
In short the answer is yes but only marginally. Usually a 95 percent home loan borrower would pay about 0.15% pa more than for a similar sized loan at a lower LVR (exceptions do apply). Many of the lenders who offer 95% home loans are now offering them with no extra loading. However to secure the best discounts usually the loan to value ratio has to be less than 80%. So while borrowers may not be able to get the absolute best rates in the market the good news they can still access very good rates. 

The best loan for your circumstances will often come down to lenders policies and their mortgage insurance costs. Call or enquire online to discuss with one our expert brokers.