Quick Find Menu
What out clients are saying
Loans for unusual property types
Financing properties that some lenders don't like
There are a number of residential property types that many lenders will not allow to be used as security for a loan. Or they may be allowed, but have special restrictions to the loan amounts or loan to value ratios (LVRs) available. The rules however are not universal from one lender to the next. Below we have outlined some of the property types that can be an issue with some lenders.
Luxury property valued over $2,000,000
Inner city properties & high rise apartments
Apartments & units less than 50m2
Company title properties
Serviced apartments
Multiple properties on one title or block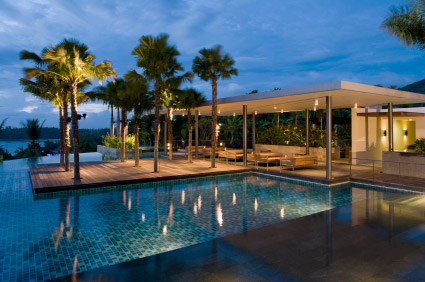 Luxury property valued over $2,000,000
Many lenders have pulled back their maximum loan to value ratios for properties worth more than $2,000,000. Most will now limit their maximum LVR's to 70% or 75%. Some have loan amount limits as well.
At Mortgage Experts we have access to a few lenders who will consider loans up to 80% LVR for properties worth up to $4,000,000 with no mortgage insurance. We even have one lender who has no set limit to the loan amount at 80% LVR as long as the property is not valued at greatly more than other properties in the suburb.
For lo doc loans with an LVR of 60% or less we have options where there is no maximum loan amount.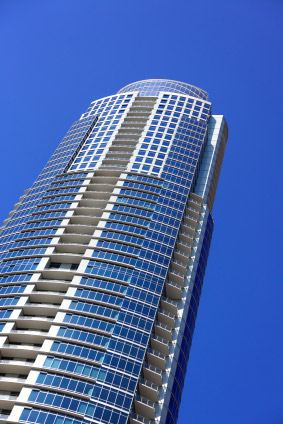 Inner city properties & high rise apartments
Inner city and high density units can be difficult to finance with some lenders. Many have restrictions based on the postcode that the property is located in, the unit size (see below), the height of the building and the number of units in the building. To add to the complexity, the mortgage insurers also have their own policies which must also be adhered to if applicable.
Basically there are many reasons that a loan for an inner city unit can be declined outright or have more onerous LVR conditions applied to it than for a standard property in the suburbs.
However, did you know some lenders don't have any specific inner city property or high rise policies? At Mortgage Experts we may be able to help you with a loan depending on the specifics of the property, particularly its size (see below).
Apartments & units less than 50m2
Units 40m2 or more
As long as a unit is 40m2 or more (not including balconies and carports) we should be able to help finance it for you up to normal LVR guidelines, i.e. up to 90% and 95% in some cases. See dedicated small units under 50m2 page for more.
Units less than 40m2
If the property is less than 40 m2 the maximum LVR we can get for you is generally 80%. Usually the property would have to be located in an area with high demand such as the areas listed below. There is no defined minimum size with one of our lenders however the property would have to be readily saleable. See our dedicated page on units under 50m2 for more.
Sydney (list not exhaustive)
Postcode 2010: Darlinghurst, Surry Hills
Postcode 2011: Elizabeth Bay, Potts Point, Rushcutters Bay, Woolloomooloo
Postcode 2021: Centennial Park, Moore Park, Paddington
Postcode 2060: North Sydney
Postcode 2061: Kirribilli, Milsons Point
Melbourne (list not exhaustive)
Postcode 3121: Burney, Cremorne, Richmond
Postcode 3141: South Yarra
Postcode 3181: Prahran, Windsor
Postcode 3182: St.Kilda
Postcode 3183: Balaclava, St Kilda East
Postcode 3207: Garden City, Port Melbourne
Company title properties
The two major mortgage insurers will not underwrite loans with Company Title units as security. Therefore most lenders will set their maximum LVR's at 80% or 70% in some cases.
However, we have two lenders who will consider 85% LVRs for company title units for fully verified loans.
For lo doc loans, we may be able to get you a maximum LVR of 80% if you have BAS statements available that support your income declaration, or a maximum of 60% LVR if you don't.
Serviced apartments
Serviced apartments are strata titled apartments generally owned by investors and managed by an entity that holds the management rights to the complex the apartments are located in.
The management agreement will determine what the maximum LVR is able to be financed and if normal residential investment loans are available at all. Loans for some complexes may have to be written as commercial loans with some lenders.
Check out the Serviced Apartments page for more on this.
Multiple properties on one title or block
For residential investment loans as opposed to commercial loans, many lenders now restrict the number of properties on one title, or properties on one block (regardless if they are strata titled) to a maximum of 2, 3 or 4. If the dwellings are to be constructed the maximum would normally be 2 but can be 4.
We have one lender which will consider residential loans for up a property with up to 10 units on one title.
Need help financing an unusual property? Contact the Mortgage Experts
Our Current Lender Panel