Quick Find Menu
What out clients are saying
About Mortgage Experts
Mortgage Experts are Sydney mortgage brokers, and mortgage broking is all we do. That means we can assist you in arranging a home or investment loan through one of over 25 lenders including all the major Australian banks, regional banks, non banks, international lenders and a few credit unions. 
Marty McDonald - Principal mortgage broker and owner
Mortgage Experts is owned and managed by Marty McDonald who holds a full Australian Credit Licence (ACL # 391230) in his own right. Marty has over 18 year's hands on experience as a Mortgage Broker and has personally helped over 2000 individuals and families with their loan needs in that time. Marty has settled in excess of $600,000,000 in loans in that time. Sydney based, Mortgage Experts is also part of the Connective group of Mortgage Brokers which represents over 3000 independently owned mortgage brokers nationwide.
His years of experience in all types of residential lending means he or one of the team can assess your individual situation quickly and offer you the best solution possible to meet your needs. 
On a personal note Marty is married with 3 kids (all girls) and lives in Newport on Sydney's Northern Beaches. In his spare time he likes to watch Rugby and cerebral sci fi movies. When the water is warm and waves just right he will occasionally attempt to surf. 
From Marty - "I started Mortgage Experts in 2010 mainly because I was not interested with where the larger franchised mortgage brokers were heading at the time. Diversification into other fields such as insurance and financial planning was a big focus in my industry after the GFC but this is not where I wanted to go personally and not where I wanted to take my clients. I believed then and still do in specialisation and being really really good at what we do which is Mortgage Broking."
Russ Adams - Mortgage Broker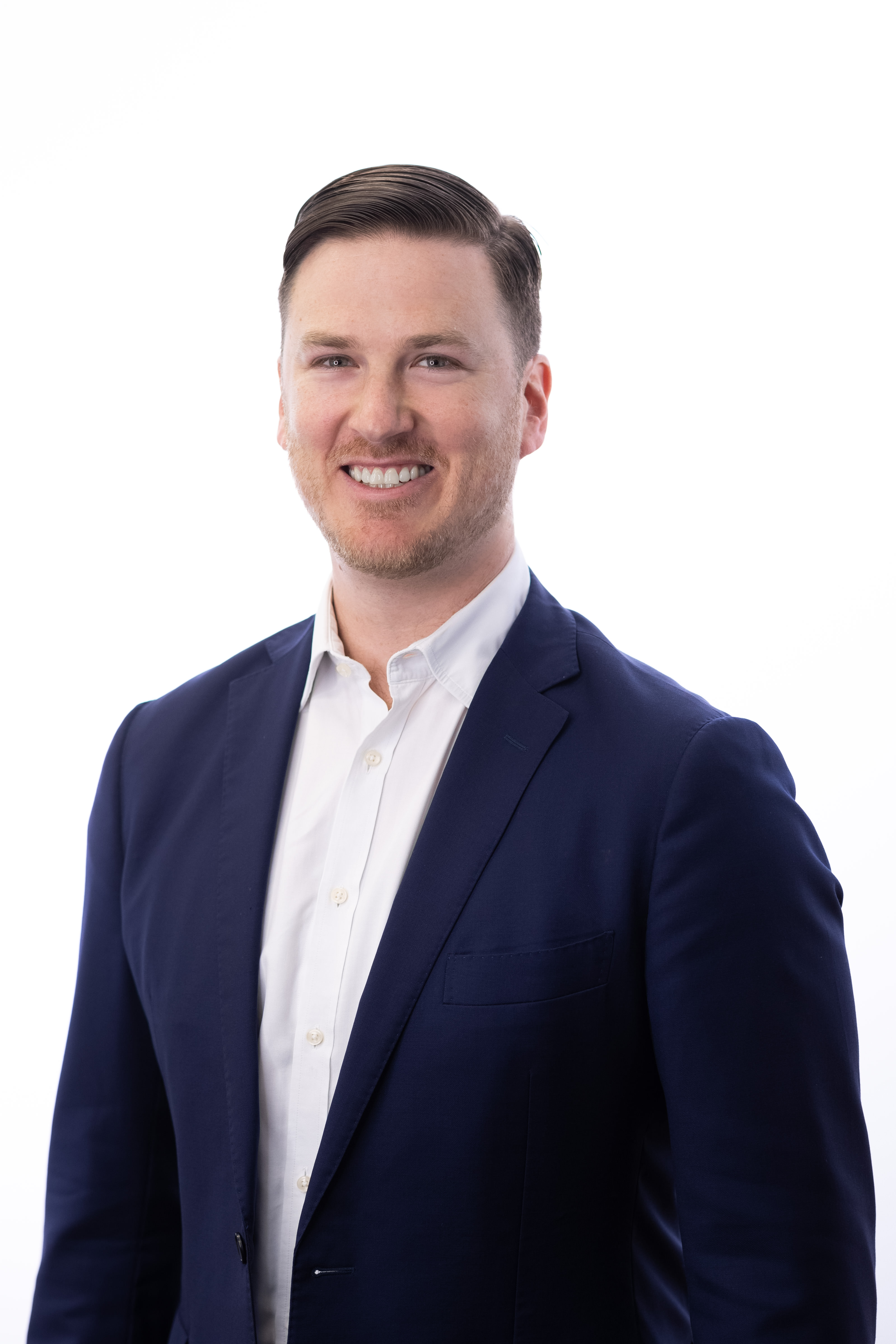 Russ joined Mortgage Experts as a mortgage broker in 2021, prior to that Russ spent 12 years working in banking.
Starting in 2008 with Ubank, Russ worked directly with consumers seeking online access to term deposits, savings accounts, SMSF accounts, and eventually online only home loans which was a fairly new concept at the time and one which no lender had really mastered.
From the online banking space Russ moved to a role working with mortgage brokers as a Business Development Manager for NAB. The BDM role comprised assisting brokers in structuring loans and managing the application-to-approval process, with the aim always to deliver a smooth and speedy experience to the end customer.
Russ' next BDM role was with Advantedge which is a non bank, direct to brokers only lender with funding provided by NAB. His role was facilitating the launch of new-to-industry lending solutions through a period of unprecedented growth in the broking space, all while adapting to fast-paced regulatory and legislative change.
After 9 years in lending, Russ moved into aggregation (broker head groups), focussing on recruiting and training brokers, as well as helping existing brokers meet their regulatory and compliance obligations.
Russ holds a Diploma of Finance and Mortgage Broking Management, is a full member of the Mortgage and Finance Association of Australia and an authorise Credit Representative of Mortgage Experts.
From Russ - "People have been coming to me for years seeking guidance on how to get onto the property ladder. It'll usually cost them a beer (laughs) but I'm always happy to discuss this stuff, understanding the ins and outs is so crucial. But then, I'll always reach a point where they ask, 'So what now?' and I refer them on to a broker. Now I'll be able to do much more for them."
Charlene Jolley - Para Broker and Post Settlement Manager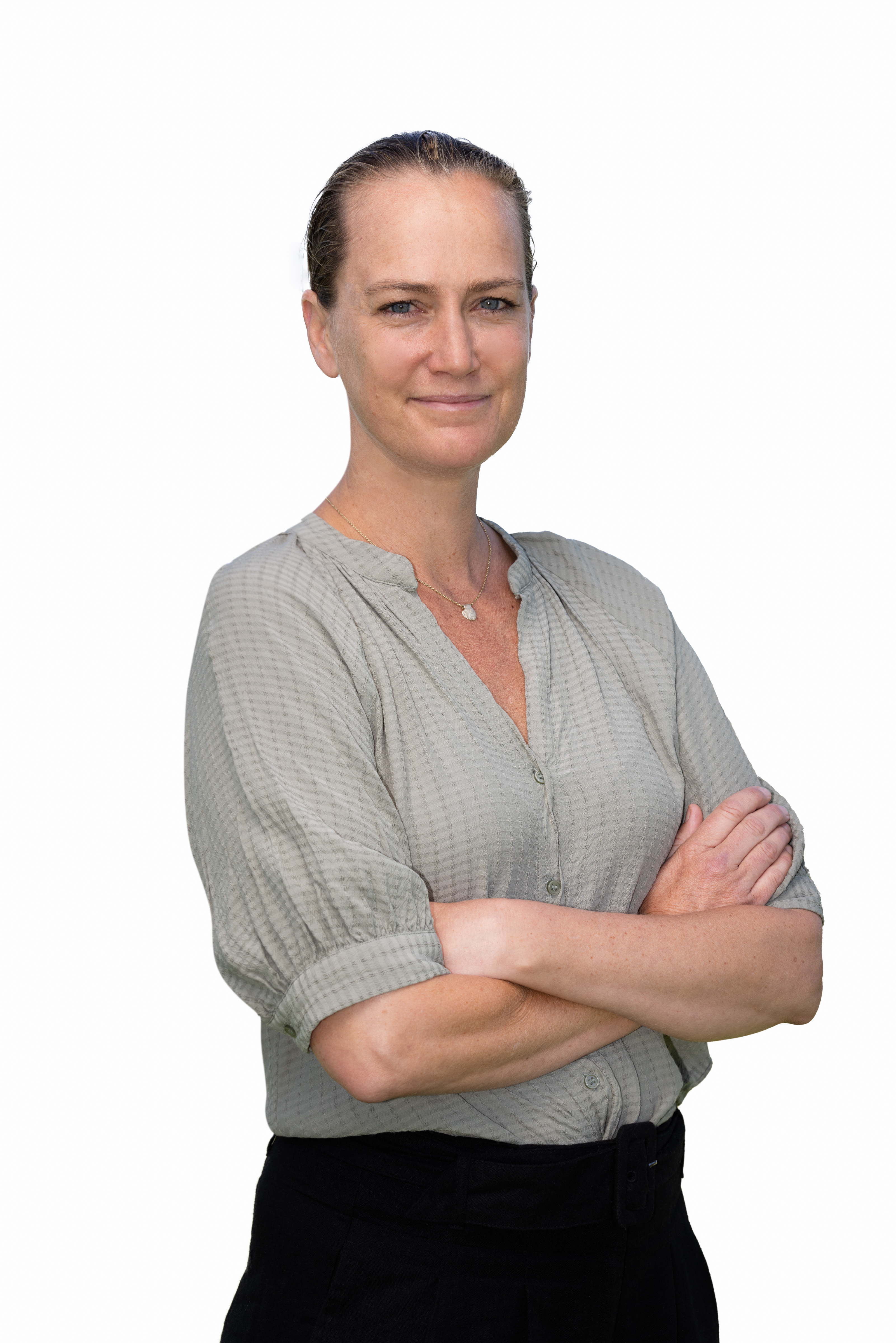 Charlene joined Mortgage Experts in early 2021.
She started off her career in the surf industry primarily in sales and worked her way up to State Sales Manager looking after a high number of staff and reporting to National Management regularly.
Once she had children, she decided to take a step back from the corporate world to spend more time at home but continued her studies with a Certificate III in business management. This gave her the confidence to start her own catering company, which she has owned for over 10 years.
With Covid hitting the hospitality industry hard, Charlene decided on a new role as a para broker working alongside Marty to help prepare lending applications and to manage post settlement enquiries for clients such as repricing existing loans and switching loan products. She has loved working in an office environment again and as part of a team.
She has completed her Certificate IV in Finance and Mortgage Broking and is currently completing the Diploma component of Finance and Mortgage Broking Management course.
Charlene lives in Newport on Sydney's Northern Beaches with her two children and a small menagerie of animals. Other than living a beachy lifestyle, she loves playing soccer and watching her kids play sport. She is also a mad Manly fan and loves watching NRL games when she gets the time.
FAQs
What does a mortgage broker do?
A good Mortgage Broker is an expert in lending and has access to a wide range of lenders. Using their knowledge of the lending options available, they will work with a client to find the lender and loan that best suits their needs.
Importantly, they will also support their client through the loan application and settlement process helping with the paperwork and answering any questions that may come up. At Mortgage Experts Online we can act as a traditional Sydney mortgage broker or as a mortgage broker online.
What is a mortgage broker online?
A mortgage broker online is a new concept in which we take the best aspects of mortgage broking and combine them with the best aspects of an online mortgage provider. Online mortgage providers, while very convenient for straightforward loans, have always been limited by the fact that they are unsuitable for more complex scenarios. They are not able to provide an acceptable level of service if for example a customer needs to talk with a real person or has a personal situation which is even slightly outside of the square!  
It is for this reason a lot of online mortgage lenders have closed down in recent years. At Mortgage Experts, we have created a model whereby you can deal with us online and over the phone (or face to face if required) and you get the choice and service that comes with dealing with a professional mortgage broker.
As a mortgage broker online we are able to assist you wherever you are located. We have in the past helped arrange loans for clients across Australia and for Aussie expats living as far a field as Dubai, the UK and the USA.
Do you charge fees for home and investment loans?
Mortgage Experts doesn't normally charge any fees for arranging residential home or investment loans. In the vast majority of situations this is not required as lenders pay us commissions for introducing your business to them. We do on occasion deal with non panel lenders who may not pay commissions. In the case that this type of lender is your best option we would negotiate a fee for service with you.
We also have a commission clawback policy. Most lenders will fully or partially "claw back" the upfront commission they have paid us if a clients loan is repaid in full within the first 1 - 2 years of it's origination. This would usually happen if the property is sold or the loan refinanced to another lender. To compensate us for our out of pocket expenses we will generally charge a minimum fee of $550 if a loan we have arranged is paid back within the lender's claw back period. If you are undertaking further borrowings through us at the time you current loan is repaid or within 3 months of it being repaid we will waive or refund this fee.
Any fee that we negotiate with you (remembering that for the vast majority of our clients no fees will be payable) will be disclosed to you in writing to you before your loan is submitted to a lender.
Don't you just recommend the lender who pays you the most commission?
No. This is a fallacy, for a standard residential home or investment loan, the difference between the lenders' commission rates is very small. We are much more interested in making sure you are happy with the loan product chosen so that you refer your family and friends to us.
How much can I borrow?
This will vary from lender to lender based on their policies and models. As we are set up as a mortgage broker online we can usually determine this without a face to face meeting. Go to the enquire online page or call us for an accurate quote.
I am not in your area, can we still work together?
Yes. Being a "mortgage broker online" we are set up to deal with you wherever you are. However if you would prefer to deal with someone face to face, we can do so in Sydney (we are based on Sydney's North Shore and Northern  Beaches). So no matter how you want to work with us, we can accommodate you.
Which lenders do you deal with?
We deal with the major banks, regional banks, non banks and some building societies. Unlike other brokers, we are not restricted to dealing with just the lenders on our "panel". In fact, as an independently owned and operated mortgage broker, we are able to deal with any lender who is willing to deal with us.
Why won't my bank offer me a cheaper rate than you can get me when they have to pay you a commission?
A lender has a lot of overheads to pay for when it comes to sourcing loan clients directly. They have to advertise, pay their staff, pay rent for their branches and pay all the other associated costs such as car and phone expenses for their mobile lending managers.
The true cost of a branch / directly-introduced loan and a broker-introduced loan would be very similar. In fact, we suspect that because broker-introduced loans are a variable cost to the lender, i.e. the lenders only pay when a loan actually goes ahead, they would probably cost the lender less overall than branch-introduced loans.
Do you charge fees for commercial loans?
Yes. We generally charge a service fee for commercial loans. Our fees for commercial loans will depend on the complexity of the loans being sought. In general we will charge between 0.30% and 1.00% of the loan amount borrowed.
Looking for a mortgage broker? Call the experts - Mortgage Experts
Where are Mortgage Experts located?
Mortgage Experts are located on Sydney's Northern Beaches - previously based in Lindfield, we've relocated to sunny Mona Vale. Our back end admin and IT support is through Connective who are located in Melbourne.