Lenders Mortgage Insurance (LMI)
What is lender mortgage insurance (LMI)?
Lenders mortgage insurance or LMI for short is insurance taken out by a lender to protect against the chance of a monetary loss on an individual loan. A loss would occur when the lender in question forecloses on a property but recovers less than the loan amount outstanding from the sale proceeds. In essence mortgage insurers are loan underwriters.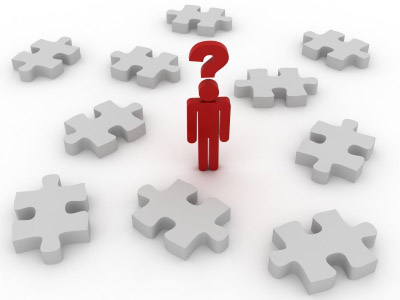 When does lenders mortgage insurance / LMI apply?
LMI normally applies for loans when a borrower wishes to borrow more than 80% of the value of a property for a full doc (normal) loan. For a Lo Doc loan it would normally apply when borrowing more than 60% of the value of a property. This is a general rule and some exceptions apply.
Why do lenders use lenders mortgage insurance / LMI ?
The simple answer is so that they can offer borrowers a higher loan to value ratio than they would normally be comfortable with.  For example in the post GFC world no lender would be comfortable to offer a 95% home loan regardless of how strong the borrower was without the back up of the loan being underwritten by an LMI provider.
Lenders mortgage insurance / LMI is a way for our banking system to allow loans with higher loan to value ratios while still theoretically protecting the economy in case of a large scale housing price down turn.
Our banking regulator (APRA) encourages the use of lenders mortgage insurance. They do this by making the capital required to be held by banks for each loan of a certain risk weighting less if the loans are underwritten with lenders mortgage insurance.  This makes it non commercial for the most banks to not mortgage insure higher LVR loans and "non standard loans" such as lo doc loans.
Why do I have to pay for LMI?
As a condition of granting a loan lenders can force a borrower to pay for their mortgage insurance. At first glance it doesn't seem fair! However mortgage insurance should be seen as a necessary evil by borrowers as it allows them to gain access to a loan that they would otherwise not be able to get. That said it helps to know which lenders have the cheapest rates for LMI for your situation as the difference can be more than $5000 in some cases. Talk to us the Mortgage Experts to get a quote on your insurance first before committing to a loan.
Can I choose my LMI provider ?
Unfortunately no you cannot choose your mortgage insurer. Lenders have commercial arrangements with mortgage insurers and often they choose to deal with just one provider so they can get cheaper premium rates across the board.
Which lender has the cheapest LMI ?
Who has the cheapest mortgage insurance for a particular scenario is one of the key things we look at for our clients when assessing which loan is the cheapest for them. So let us do the number crunching for you....we love it and we know you have better things to do! Call us or enquire online.
How much is lenders mortgage insurance / LMI?
Mortgage insurance is a factor of three things
The loan amount
The loan to value ratio (LVR)
The loan type
Below are two tables showing one lenders mortgage insurance / LMI premiums for standard loans and lo doc loans. The tables show different loans amounts and loan to value ratios and their corresponding insurance premiums expressed as a percentage of the proposed loan amount. Using the tables you can work out approximately how much lenders mortgage insurance / LMI would be payable in a given scenario as per the examples below. Each state or territory also has government duty that applies to all insurance premiums including LMI. The duty usually ranges from 5% - 10% of the premium, for illustration purposes we will assume its 10%.
Please note these examples are just examples! Every lender has different LMI rates and as discussed on our 95% home loans page some lenders capitalise the lender mortgage insurance premium onto the loan while others make the premium payable from the borrowers own funds which will affect the LVR and loan amount you will need to base your calculations on. Please contact us for a more accurate calculation for your situation or if you are ready for us to help you with your loan application please enquire online.
TABLE 1:   LMI - STANDARD LOANS
LVR band
Loan amount up to
$300,000
Loan amount
$300,001 - $600,000
Loan amount
$600,001 - $1,000,000
80.01% - 82%
0.41%
0.52%
0.72%
82.01% to 84%
0.61%
0.78%
1.01%
84.01% to 86%
0.76%
0.99%
1.25%
86.01% to 88%
0.91%
1.18%
1.50%
88.01% to 90%
1.22%
1.60%
2.02%
90.01% to 92%
1.68%
2.20%
3.31%
92.01% to 94%
1.89%
2.47%
3.56%
94.01% to 95%
2.10%
2.74%
3.76%
TABLE 2:   LMI - LO DOC LOANS
LVR band
Loan amount up to
$300,000
Loan amount
$300,001 - $600,000
Loan amount
$600,001 - $1,000,000
60.01% to 70%
0.33%
0.49%
0.93%
70.01% to 80%
0.59%
0.81%
1.54%
| | |
| --- | --- |
| Example 1: | Standard loan |
| Loan amount | $490,000 |
| Property value | $535,000 |
| LVR | 91.59%     ($490,000/$535,000 x 100) |
| Premium % from table 1 | 2.20% |
| State government duty | 10% |
| LMI Premium amount | $11,858 ($490,000 loan amount x 2.20% premium rate x 1.10 duty) |
| | |
| --- | --- |
| Example 2: | Lo doc loan |
| Loan amount | $800,000 |
| Property value | $1,025,000 |
| LVR | 78.05%     ($800,000/$1,025,000 x 100) |
| Premium % from table 2 | 1.54% |
| State government duty | 10% |
| LMI Premium amount | $13,552 ($800,000 loan amount x 1.54% premium rate x 1.10 duty) |
Can I get a loan with no LMI ?
There are some lenders that offer loans without lenders mortgage insurance. However there is usually a trade off with either much higher interest rates being charged, a fee being charged which is similar in amount to lenders mortgage insurance or both. The exception to this rule sometimes applies for fully verified 80% - 85% LVR loans. Please see our dedicated 85% home loan page for more information.
The main advantage of a lender who doesn't use lenders mortgage insurance is that they do not have to conform to the mortgage insurers policies which can be more stringent than the lenders themselves. This is often the case for Lo Doc loans, please see our dedicated Lo Doc pages for more detailed information about loans without LMI / lenders mortgage insurance.
Delegated Underwriting Authority
Some lenders have the ability to auto approve the mortgage insurance on a loan based on their own lending criteria as opposed to having to refer each individual loan application to their chosen mortgage insurer for approval. Knowing which lenders have a DUA can make a big  difference between having a loan approved and declined. We are experts in this area.
Mortgage Experts - We get LMI