85% home and investment loans
If you can't quite manage to get a 20% deposit together to qualify for an 80% loan (and thus avoid mortgage insurance) the next best thing is an 85% home or investment loan.
With a 15% deposit or 15% equity in a property your application will be viewed favourably by most lenders and insurers provided you meet their other criteria.
85% loans are available for most purposes including owner occupied purchases, investment purchases and refinances.  Most lenders will allow some equity release or cash out for loans up to 85%. Some will have no restriction on the amount you can get as "cash out" while others may limit the amount to 20% of the total loan amount. All lenders will however require proof of what the funds are to be used for if the amount is above a certain figure say $40,000.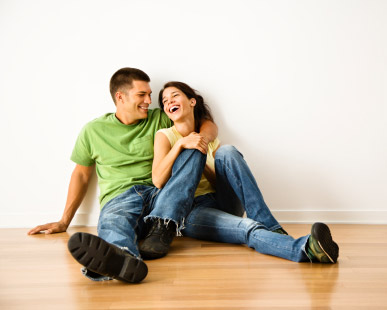 85% loans with no mortgage insurance
We used to have access to a few lenders who would waive the mortgage insurance fee for certain applicants. However at present there is only one lender in the market who will allow no mortgage insurance 85% loans. Call us or enquire online to discuss whether you would be eligible for a loan with no mortgage insurance  for your 85% loan. Generally 85% no LMI loans are only available for purchases. (This is correct as at August 2011)

This is a perfect product if you can't quite make the full 20% deposit required to avoid mortgage insurance and can literally save you thousands of dollars.
85% loans and genuine savings?
If you are purchasing a property having genuine savings or not having genuine savings will be one of the keys to determining which lenders will want your business. About half of our lenders do not require that you have 5% of the purchase price as genuine savings. Go to our dedicated genuine savings page for more details about what is and what isn't considered genuine savings.
Which 85% loan is the best?
One of the keys to working out which loan will be best for you is the overall cost. While on the surface many loans will seem to have similar interest rates they will have different features, many will have hidden fees and whether or not you are eligible for no lenders mortgage insurance (LMI) costs can vary the cost of the loan by thousands of dollars.
At Mortgage Experts we can determine which lenders you qualify with and then recommend the loans that will best suit your needs.
Want to get a better idea where you stand?