< back to blog home
Loan Portability/ Substitution of Security
Marty McDonald
- Monday, June 04, 2018
There are occasions when those with an existing mortgage looking to buy and sell at the same time should consider a "substitution of security" (sometimes called loan portability).  Rather than closing the old loan and taking out a new loan sometimes getting from property A to B is as simple as changing the security of the loan from one property to another. The loan remains open at all times.
When would you consider a substitution of security?
You may have difficulty re-borrowing the same amount as you currently have due to short-term personal circumstances (between jobs, maternity leave etc).
You encounter stricter lending criteria denying you access to a loan similar to what you already have.
You have a fixed rate loan and do not want to pay the break fee.
You have investment debt with tax deductible interest that you don't want repaid.  
If you're planning to sell, then buy there are two ways you can go about this:
Same day settlement
The easiest and most common way to do a substitution of security is when both the sale of your old property and the purchase of the new one settle on the same day; called "a simultaneous settlement". In most cases, the new properties value will need to be verified by the lender in the form of a valuation. This is to ensure there is adequate security for the loan that is to be ongoing. If the security value is less than previous, the loan amount can be reduced to meet a reasonable LVR (usually 80%). If the loan is fixed rate this will incur additional costs.
Sale and then purchase with later settlement dates (using cash as temporary security)
In some cases, the settlement date of two properties cannot be simultaneous and the borrower may not have found their next property prior to selling. In this scenario, the original loan can still stay open with select lenders, secured by a term deposit or other form of cash on deposit using the funds from the sale to cover/secure the loan balance. The existing home loan functions as usual and you must continue to make repayments. The term deposit will also earn interest albeit at a low-interest rate. Unlike a regular savings account, these funds are in no way accessible while they are being used as security for your home loan. At settlement of the new property the security for the loan changes from cash/term deposit to the new property in the normal way. The funds that were held as cash would form part of the settlement monies for the new purchase.
Limitations of substitutions
There are some limitations to executing a substitution.
If you need to borrow more than the original loan amount this would require a new loan application and therefore this process would not be allowed.
The loan to value ratio would have to remain at 80% or below. Possibly 90% if the original loan was mortgage insured.
The new property has to be like for like for example a normal strata title unit to a company title unit may not be acceptable.
In summary, while getting your head around a "substitution" can be a bit tricky it can be very useful in a variety of situations.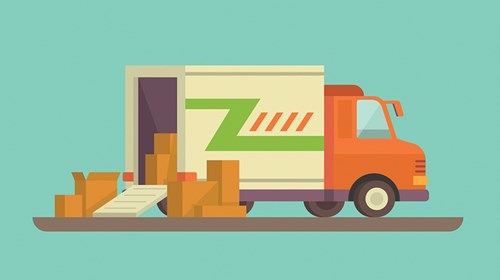 About the Author:
Marty McDonald is principal of mortgage broker "Mortgage Experts". Marty specialises in assisting active property investors with loan structuring advice and implementation as well as helping credit worthy borrowers with slightly outside the box income and employment situations. Find Marty on
Facebook
and
LinkedIn
.