Quick Find Menu
What out clients are saying
Other services
Sydney based Buyers Agent
We recommend Jennifer Crocker from agency Property Fit as our preferred buyers agent in Sydney. Having worked with Jenny on a number of transactions we can highly recommend her to any one looking for a buyers agent in Sydney. Jenny specialises in the North Shore and Northern Beaches areas of Sydney.

Please feel free to contact Jennifer on 0423 594 405 to discuss your needs or visits www.propertyfit.com.au for more details.
Deposit Bonds
When you have found the right property and need a deposit to secure the purchase we can help by providing a deposit guarantee through the major supplier in the industry Deposit Power.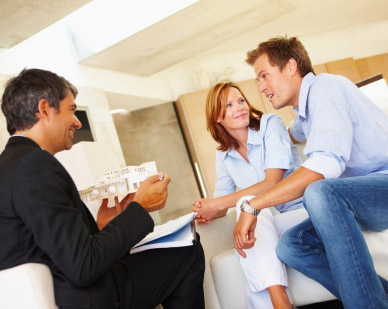 There are two types of bonds available, short term and long term.
Short term bonds usually require a loan conditional approval (with limited conditions). They are valid for up to 6 months and cost approximately 1.2% of the bond amount which usually corresponds with the 10% deposit required to exchange contracts. For example a $500,000 purchase would normally require a $50,000 deposit at exchange of contracts. The fee for using a deposit bond instead of a cash deposit would be 1.2% x $50,000 = $600
A long term bond is valid for purchases that will settle up to 4 years in the future. To qualify for a long term bond rather than a loan approval the applicants will have to have at least 50% of the purchase price as equity in an existing property. Long term bonds are very expensive. As an example a $500,000 purchase requiring a 10% bond for 3 years would cost around $5200.
Free property report Sydney
We have access to a limited number of free property reports each month. We offer these free on a first come first serve basis to our Sydney based clients. Please click on the link below to take you to the free report page. Free property report Sydney
Development finance
One of specialties is sourcing funding for development projects. We have access to a wide range of funders and can source funds from institutional and private funders. These loans / lenders do not suit the needs of consumers; they are for sophisticated professional developers with a proven track record in development.
Please click here to take you to our development finance pages.
Commercial property loans
We have access to major bank lenders as well as regional banks and non bank lenders for commercial loans. This means we can do not only full doc loans but also alternative, low doc and no doc style loans (with rental income supporting the loan).
Commercial Full Doc Loans
Full Doc loans require you to prove your historical income by providing personal and business tax returns and current lease agreements. The benefits of Full Doc loans are higher potential LVR's and lower interest rates and fees.
Commercial Low Doc Loans
If you have a good tax accountant (or if you just haven't had your latest years tax returns completed) you may wish to consider a Low Doc commercial loan. If the loan repayments you are required to service are covered by a genuine lease payment you may be able to source close to full doc interest rates.
Our Knowledge your Choice – Mortgage Experts
Our Current Lender Panel