Quick Find Menu
What out clients are saying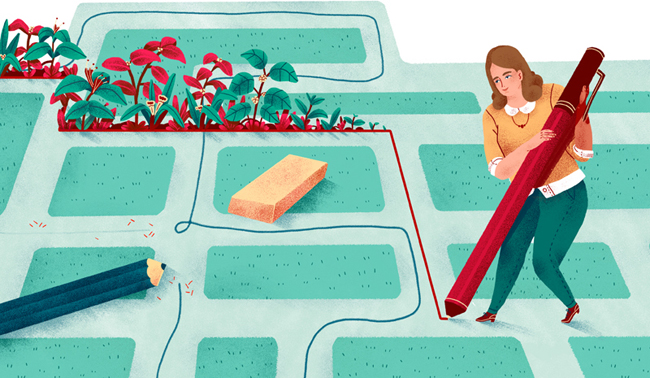 Mortgage brokers provide the most value to clients when it comes to their assistance and guidance through the loan approval process. A good broker has your back and makes sure the process runs smoothly, using their experience to mitigate risk of mistakes by the client or the lender.
For the purchase of a property, there are actually two transactions happening in tandem. These are the loan transaction and the property buying transaction. In our opinion it is essential that you have two professionals in your corner who know what they are doing: a good solicitor and a good mortgage broker.
Good brokers should be available to explain and answer questions regarding the approval process from start to finish. They should be a trusted adviser looking out for your interests and advocating on your behalf to the lender.
Pre-approval Process
Your first step when you are looking to buy a property should be to contact a mortgage broker to arrange pre-approval. This way you will know what sort of loan you qualify for and will be prepared to make an offer.
A pre-approval generally lasts 3 months but can be extended.
Below we have outlined the home loan approval process as well as the buying process.
The home loan approval process
We make enquires about your needs and wants (fact finding exercise).
We recommend a lender and loan.
You agree to proceed with our recommendation.
Together we complete all the required application paperwork.
We provide you a list of supporting documents (such as pay slips that the chosen lender may require).
Application is prepared by Mortgage Experts and submitted to the chosen lender, together with comprehensive notes and all the required supporting documents.
Conditional approval granted by the lender. (Pre approval granted for loans without a property).
Any conditions are satisfied.
Formal approval granted (also called unconditional approval).
Loan offer and mortgage documents are prepared and sent in the mail.
Borrower returns signed loan and mortgage documents to the lender or their solicitor.
Loan settled.
The buying process together with the home loan approval process
While not mandatory, it is recommended to have a pre approval loan in place with Mortgage Experts before you start looking for a property. For a property being sold by auction, the highest acceptable bidder exchanges contracts on the day.  So it essential to have a pre approval in place, preferably with the only condition of the approval being a valuation. For some borrowers, we recommend that they do not buy at auction. This is especially true if they have a deposit of less than 15%. Please discuss this with us before bidding!
For "normal" private treaty sales, the next step is to make a successful offer on a property. Offers should include a price and a proposed settlement timeframe (the minimum settlement timeframe recommended is 4 weeks, there is no maximum time but it is rarely more than 3 months).
Between successful offer and exchange of contracts
Contact your solicitor or conveyancer with the details such as the property address, price, preferred settlement timeframe and real estate agent's details.
Contact Mortgage Experts so we can start the process of arranging unconditional loan approval.
Depending on the local conveyancing customs, you may then be required to sign the contract for sale at this point and hand over a deposit. We recommend that you only do so if the contract has a cooling off period or a subject to finance clause.
Complete a building and pest inspection if required.
Your solicitor or conveyancer finalises the contract negotiations with the vendor.
Unconditional loan approval (also called formal approval) is granted by the lender.
You can now safely sign and exchange contracts and pay the required deposit. If you have already signed the contract subject to finance, it now becomes unconditional. If you signed the contract with a cooling off period, the contract becomes unconditional once the cooling off period lapses and the balance of any deposit required is paid.
Between exchange of contracts and settlement
Arrange building replacement insurance. For strata managed properties (such as a unit) get a copy of the building's insurance policy.
Receive the mortgage documents and the letter of offer, usually in the mail from the lending institution where the finance is being sought.
If applicable complete any stamp duty concession forms and the First Home Owners Grant form. (Your solicitor should assist you with the stamp duty concession forms and your broker should assist you with the grant form).
Sign and return the mortgage documents and the letter of offer together with proof of your insurance cover.
Arrange bank cheques for settlement. (Solicitor to advise exact amounts).
Final inspection of the property on the day of settlement.
Settlement – keys from real estate agent! The home is yours!
Call the Mortgage Experts to help guide you through the home loan approval process