Case Study: How to secure and owner occupied rate for an Investment property?
Marty McDonald
- Tuesday, December 20, 2016
It's expected that Investment rates will rise over the next 12 months. For this reason, there's no better time to consider different options that allow you to secure a much lower rate.
We recently had a couple come to us with $300,000 owing on their property valued at $1,000,000. They were wanting to borrow $500,000 for investment purposes. The rate they had been quoted was significantly more than their current home loan rate.  We were able to secure loans for $800,000 in total at an owner-occupied rates below 4.0%. The lender we chose, offers rates based on the underlying property use rather than the loan purpose.
This strategy is very effective for securing a lower rate and saving a substantial amount of money overtime. What you need is to have an owner-occupied property with enough equity to use as security.
Some lenders also refinance business debt to an owner-occupied rate if secured by family home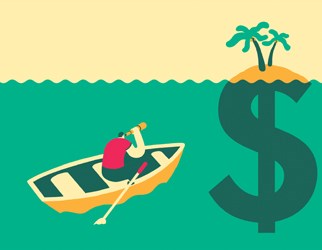 About the Author:
Marty McDonald is principal of mortgage broker "Mortgage Experts". Marty specialises in assisting active property investors with loan structuring advice and implementation as well as helping credit worthy borrowers with slightly outside the box income and employment situations. Find Marty on
Facebook
and
LinkedIn
.
< back